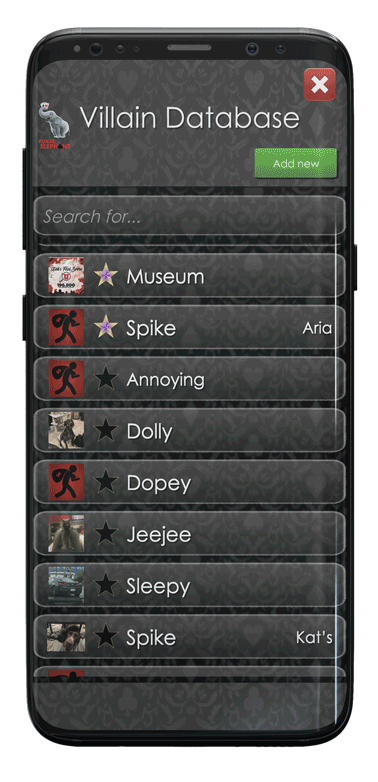 Create your own villain database!
Track who you play against regularly. By creating a profile for your villains, you can create an avatar, a name, assign a player type, and take notes on the villain. When you save a hand and attach the villain's profile you are able to track all the hands you play against them and it creates a profit loss ratio tracking how well you play against them over time. You even have the ability to assign hand ranges by position for your villain and record information about hands you observe the villain play against other players.
Helpful short cuts for you.
We know you need to be able to enter your hand quickly to preserve those details for later. The Poker Elephant app gives you the option to quickly note down the details you will need and gives even more short cuts by using the custom keyboards. Later on, you can go back and enter all of the specifics into the Hand Entry screen. When you open the quick hand you saved, it will stay at the top of the hand so that you can view your notes while entering in the specifics! Remember to send that hand to one of our pro's to get direct feedback from a pro.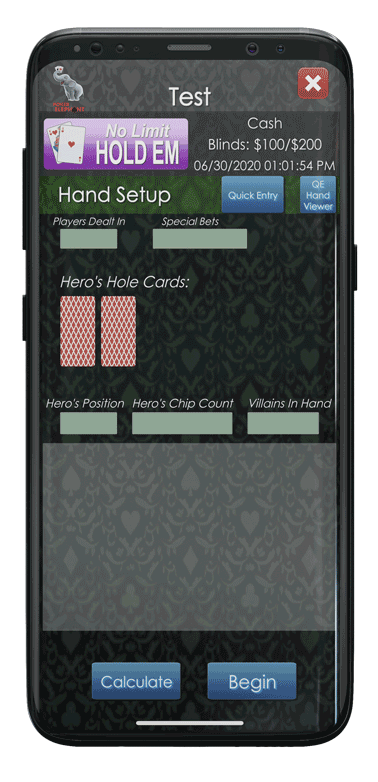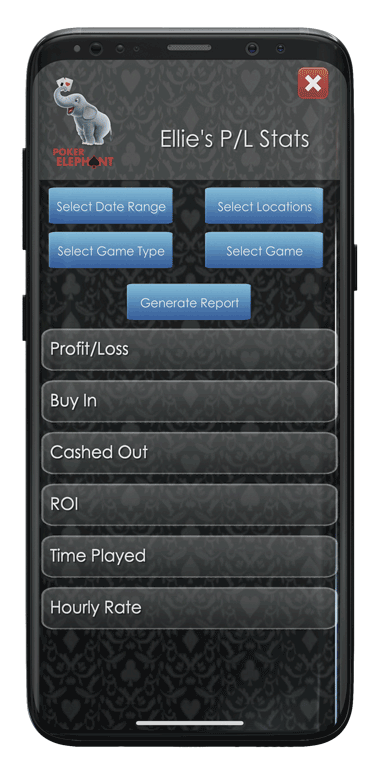 By tracking your hand and session statistics you can use the Profit/Loss data to create reports. You can select a date range, sort by type of game (cash or tourney), select and sort by the game you are playing, and even the sort by the location you played in. This will generate your profit and loss statistics and other stats such as time played, hourly rate, and your ROI for your customized report.
Create your own style of assigning a player type.
The Poker Elephant app allows you to select from multiple pre-entered player types such as LAG, TAG, Fish, and Pro or you can create and save your own! You can organize them in the order you want them to be visible on the custom keyboard. This is a great way to manage your players and assign them to your villains in the Villain Database.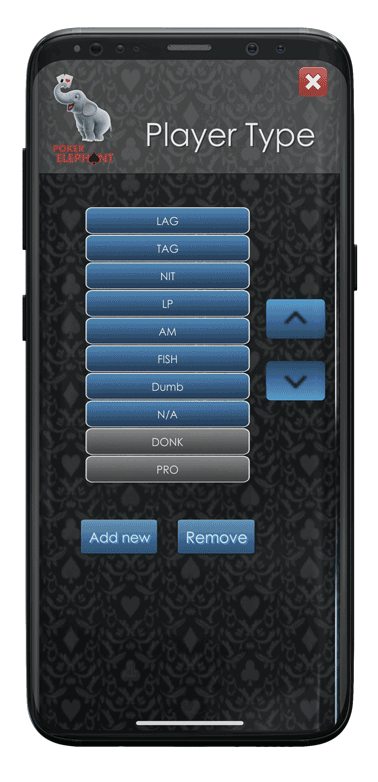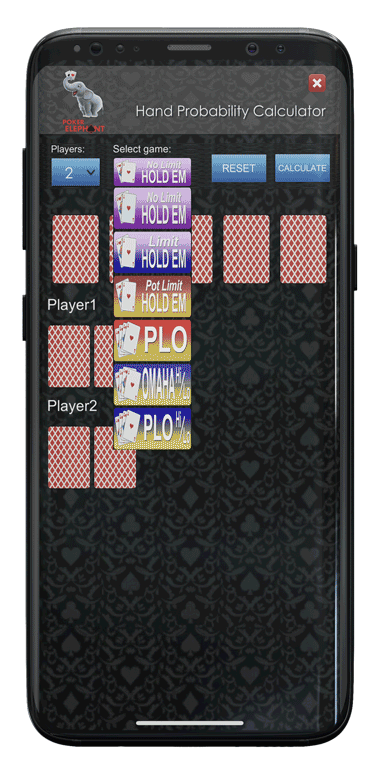 Hand Probability Calculator
A useful calculator for hand progression.
Use the built-in hand probability calculator in the Tools section to look up the probability on any hand. You can enter it per street to view the variance through the progression of the hand. This tool is available for all current games offered on Poker Elephant.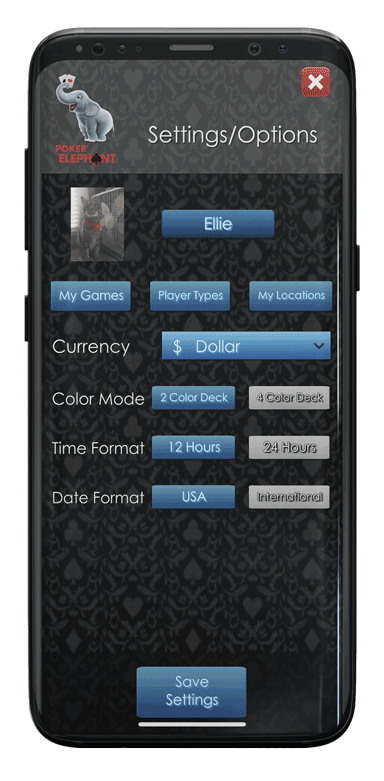 The Poker Elephant app gives you the ability to make it your own!
Decide on your name, upload a picture for your avatar, select what games you play and don't play to make short cuts easier, decide what currency you want the app too display, select your date and time format, and select between the standard 2-color deck and 4-color deck.
Sign up to hear from us about events, meet-ups and special casino deals.